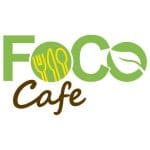 Wreath Making Take Home Kit – FOCO Cafe Yearly Fundraiser Please Support Them
$40.00
Sold By: FOCO Cafe
Description
We have partnered with FOCO Cafe to bring their yearly fundraiser wreath making kits online. What better way to support this wonderful non-profit organization that feeds Fort Collins then to order a "Make at Home," Wreath Kit.
Your purchase will support the FOCO Cafe with their fundraising programs. We, here at NOCOVFM, will donate the purchase of your kits to the cafe.
In this kit you will receive all that you need to complete a beautiful wreath to hang in your home or to gift to a friend or family member. You will receive the following:
One bundle of fresh greens
One wire frame
One package of pre-cut wires so you can attach your greens to the frame
Instruction sheet
Informational video link  with full video instructions on building your wreath:
Delivery or pickup available through NOCOVFM. Make you choice at checkout.
Your purchase supports the FOCO Cafe, a non-profit organization that feeds Fort Collins.