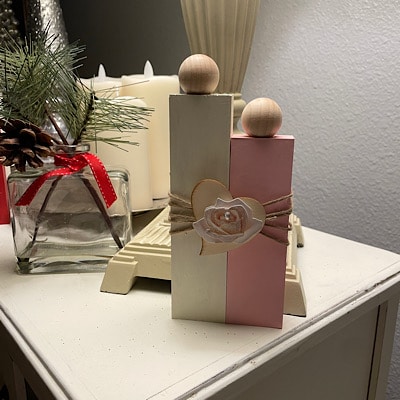 Description
These couples would like to spend Valentine's Day in your home.
Sitting on a Shelf?  On a tiered tray? On a book shelf?  You choose the place.
All are made of wood, painted valentine colors, and embellished with hearts, flowers, and ribbons.
Size: 5″ and 6″ tall.
Each couple is decorated in a different manner, and sparkles with a touch of glitter.
There are 8 individual photos of the couples.
Pictures 1-8.  Please let me know what number couple you would like to purchase.
Happy Valentines Day!