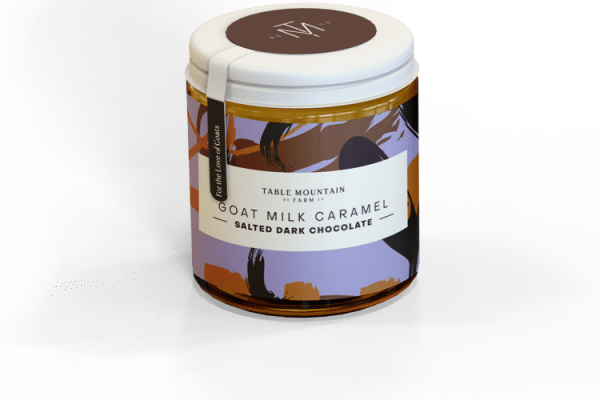 Salted Dark Chocolate Goat Milk Caramel Sauce 5 oz.
$10.00
Good Foods Awards Finalist!
Sold By: Table Mountain Farm
Description
Our Goat Milk simmers to perfection when our blend of top shelf Cocoa Powder is added to produce a creamy deep flavor then topped with a pinch of salt to enhance the flavors. The smooth sweetness with a bit of a dark edge is completely irresistible.
This sauce pairs perfectly in coffee drinks for a homemade mocha, dipped strawberry, a filling for crepes or chocolate waffles, added to brownies for extra moisture, atop ice cream or simply enjoyed with a spoon.
Ingredients: Goat Milk, Organic Cane Sugar, Cocoa Powder, Baking Soda, Pinch of Salt.