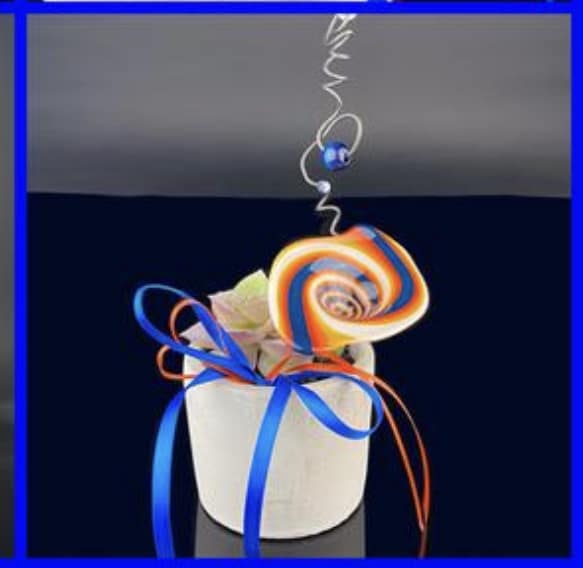 Orange Crush Bronco Fans Glass Flower Succulent Planter
$49.99
Orange, Blue, Glass Flower Succulent Planter Combination may get all you Bronco Fans Screaming!
Sold By: Vivo Glass Design
Description
This adorable compact, handcrafted artificial succulent planter combo comes complete with an orange, blue and white swirl handblown glass flower, matching ribbon,s and, of course, the famous wire twisted curly-cue for a final touch!
These stunning complementary colors are not only striking but for Coloradoans we can't help but think BRONCO power! If there is a Bronco fan in your family, believe me, they will love this piece.
Handcrafted in beautiful, Wellington, Colorado, this little gem never needs watering!  The creative concrete planter is approximately 3″ tall and together with its glass flower and twisted wire curly-cue, it sits about 8″ tall.
This gorgeous combo has you covered and will brighten up any spot in your home or office, Bronco fan or not!