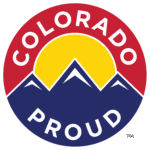 Micro Greens – Sunflower Shoots
$6.00
Nutritional Powerhouse sunflower shoots. Eat fresh, on salads, sandwiches and MORE.
2oz net wt.
Sold By: Pondy Mountain Produce
Description
The biggest crunchiest tastiest sunflower shoots ready for you salad or to eat FRESH as a snack.  PACKED with nutrition, these sprouts contain essential amino acids and are rich in vitamins A, D, E and B complex, as well as folate. They boast high levels of potassium, calcium, magnesium and iron.
2oz net wt.