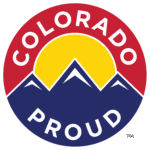 Micro Greens – Mild Mix
$6.00
A flavorful mix of micros. Cabbage, Kale, Mizuna and Kohlrabi. A nutritional powerhouse for you body.
1.5 oz net wt
Sold By: Pondy Mountain Produce
Description
This blend of mildly flavored brassicas contains mizuna, cabbage, kale, and kohlrabi. Mostly green with a touch of purple. A great addition to salads, sandwiches or anything. Mix with our spicy blend or any other of our fresh microgreens. Toss a container full of these nutritional power houses into your salad for a punch.  Try different combinations of our Mild, Spicy, Sunflower, Pea Shoots or Rainbow to keep things new and fun.
1.5 oz net wt