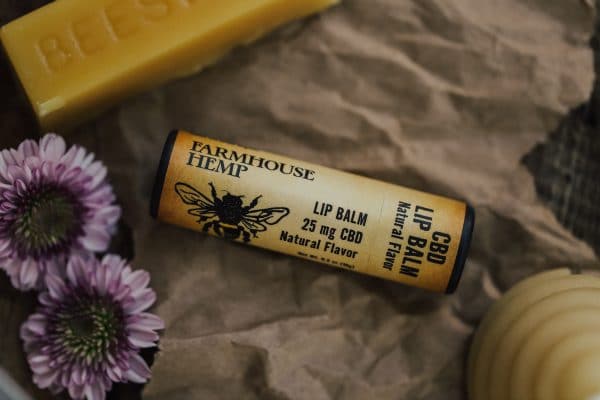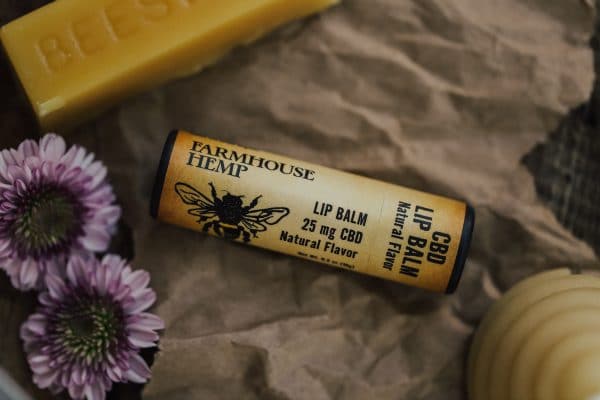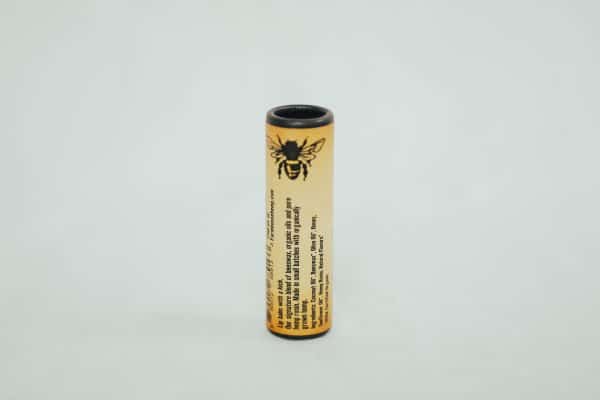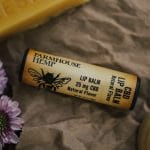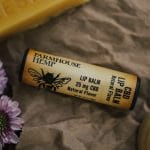 Lip Balm with a Kick (Natural)
$9.50
Our signature CBD lip balms are a game-changer. We call them, "Lip Balm With a Kick," because you won't find a more balanced combination of organic ingredients and full-spectrum rosin. Some say, "It's too sweet to be true," but that's just our honey sweetening things up.
Made in small batches, our four unique blends provide an option for everyone. Thought it couldn't get any better? Our packaging is biodegradable and holds twice as much as an average lip balm container. Feel good about what's going on those lips!
Sold By: Farmhouse Hemp
Description
Use & Dosage:
Ingredient List:
Description
4 Unique blends (Natural, Lemon Cake, Guava Jelly, and Vanilla Mint).

25mg of Solventless Full-Spectrum CBD Rosin, 0.3oz (Double the amount of average lip balm containers)

When not in use, store in a dark, dry place

Biodegradable packing (Because we give a hoot)

Made in small batches and labeled with batch number for corresponding test results

Formulated with our in-house extracted Solventless Full-Spectrum CBD Rosin.
Apply sparingly on lips

Reapply every few hours or as needed

Pro Tip: our natural lip balm can double as an on-the-go pain stick – bring it in your bag or pack
Farmhouse's Organic & Solventless Full-Spectrum CBD Rosin

Raw Colorado Wildflower SAS Honey from Copoco's Honey

Organic beeswax

Organic essential oils

Organic coconut oil, sunflower oil, & olive oil