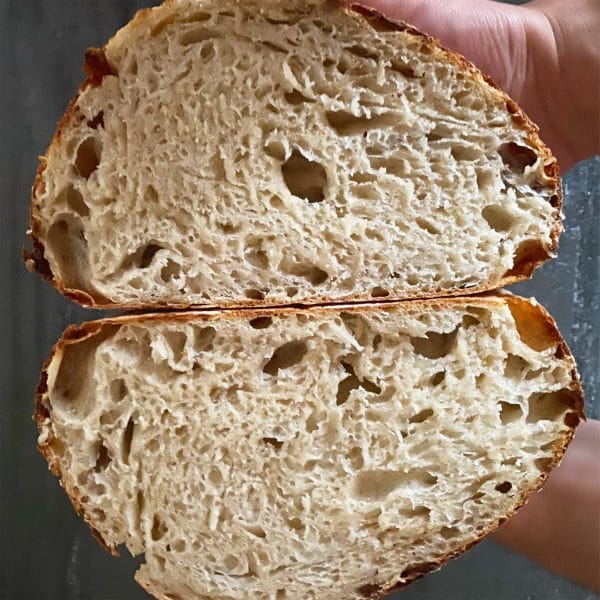 Sourdough Bread Loaf
$8.00 – $12.00
All breads are hand scored with a unique design. Product is baked fresh to order and may vary slightly from product photo.
Sold By: Wild Bakery
Description
Our sourdough bread is all natural and made with very limited ingredients. Each bread loaf is made with our six year old, homemade sourdough starter. The flavor of the wild yeasts results in a tangy and one of a kind flavor profile that is absolutely divine. Serve with soups, breakfasts, make sandwiches or grilled cheese, or simply toast it with butter (our personal favorite), you literally can't go wrong with how you use this bread! This weeks flavors are:
Plain – Our signature "Wild Bakery" loaf. Made with simple ingredients, no additives or preservatives, and our 6 year old sourdough starter that adds the ultimate tang and flavor to our loaves.
Rosemary Garlic – one of our most popular sourdough flavors! Packed full of roasted garlic and fresh Rosemary.
This product was produced in a home kitchen that is not subject to state licensure or inspection. This product is not intended for resale.