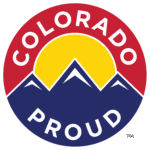 Herb – Fresh Chives
$4.00
Enjoy some pop from one of the most popular herbs on the planet.  Mankind has been cultivating and using the modest Chive plant since around 3000 BC. Chives grow wild in Asia, Europe, Australia and North America. Add some ancient vigor to your day.
Sold By: Pondy Mountain Produce
Description
The allium family gives us yet another great herb. The mighty CHIVE. A mild flavor that is great for your backed potato, eggs, and a finishing edible garnish on about anything that needs a little POP.
1 oz