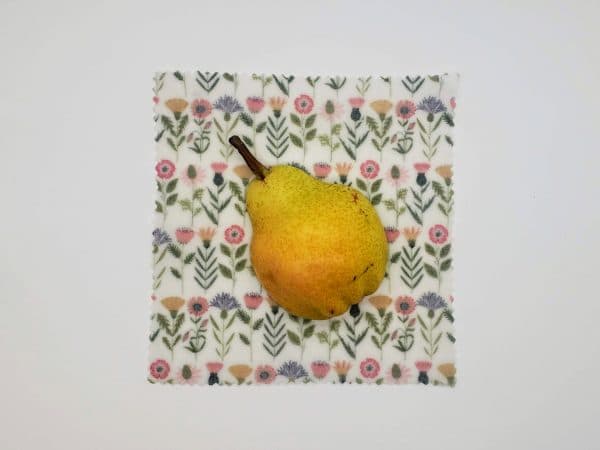 Description
chri
Wild Roots Beeswax Wraps are made from cotton fabric, pure Colorado beeswax, jojoba oil, and damar tree resin. Not only are these food wraps made from sustainable resources and are reusable, but they are also biodegradable. With proper care, our wraps should last at least 6 months and up to a full year. You can either retreat the wrap to keep it going, or you can add it to your compost and garden at the end of its life.
Each kit comes with precut 100% cotton fabric (about 9×9″), premade Wild Roots beeswax blend, parchment paper, a smoothing stick, paintbrush and detailed instructions. Our kits make beeswax wraps easier to make than ever!
Beeswax wraps are waterproof yet breathable and have antifungal and antibacterial elements with its natural ingredients. All of this keeps your food fresh longer without the use of chemicals, preservatives or plastic.
To use, simply fold your wrap over your food item or drape over a container. The heat of your hands will melt the wax just enough to become flexible and stick to itself with a slight compression.
It is not recommended to use your beeswax wrap in direct contact with raw meats or fish. Using it to cover a container holding raw meat is fine, though.
After use, simply rinse with water and air dry. If a more thorough cleaning is required, cool water and mild dish detergent works well.