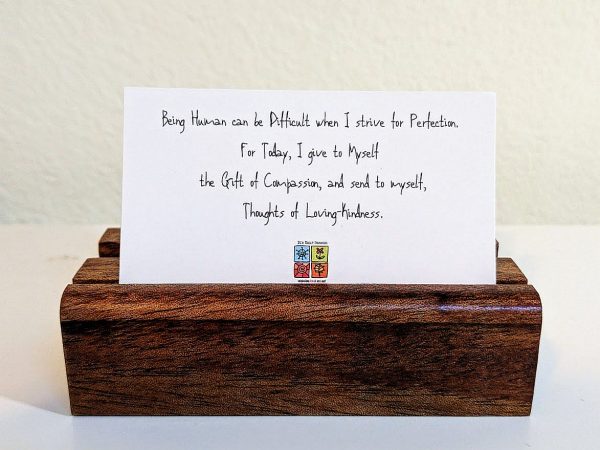 Description
Sometimes it is just hard to practice compassion and kindness. This set of 14 " Just for Today" cards share 14 different mantras on one side and 14 different nature scenes on the reverse side. The mantras are designed to encourage card owners to stay in the moment, suspend judgment, and practice compassion.
Includes a locally made, African mahogany cardholder to present your daily card on your desk, dresser, or workstation.
Dimensions – 2″ X 3.5″.