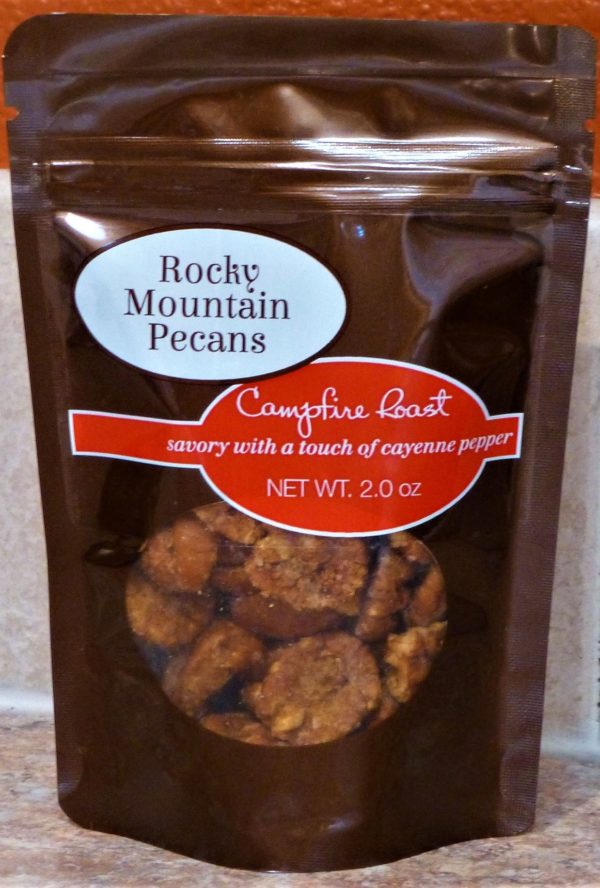 Campfire Roast
$5.95
Pecans roasted with honey – savory with a touch of cayenne.
Sold By: Rocky Mountain Pecans
Description
No gluten, no artificial color or sweetener.
The packages are heat sealed and should keep for over 8 months on a room temperature shelf. If refrigerated they will keep for at least 18 months, usually much longer.
Ingredients: Pecans, honey, butter, onion, garlic, spices and salt.