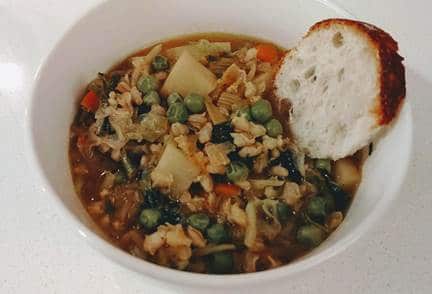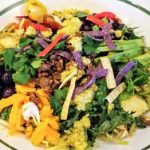 21 days of Sweet Kale Salad Mix Recipes
$12.00
Cookbook of easy sweet kale salad mix recipes for the home chef!
Sold By: Its Your Season
Description
Want to get more nutritious cruciferous vegetables in your diet? Using the readily available sweet kale mixes on the market (most contain cabbage, broccoli, Brussels sprouts, radicchio, and more), this book helps you create 21 different dishes across a variety of cuisines including Asian, Tex-Mex, Spanish, Italian, Japanese, Mediterranean, and more. Stir-fries, soups, wraps, and more.
I wrote this book as we first began to transition to a primarily plant-based diet. My mother and uncle died of pancreatic cancer and we were following my husband's prostate PSA levels. We knew we needed to go more plant-based but we were working the usual 50+ hours a week. We didn't have time to chop and prep. Voila! The bagged cruciferous vegetables! And the dishes just started coming!
This is a great short cookbook for anyone who wants to read a personal story of health and:
Eat more cancer-preventing cruciferous family of vegetables
Learn some simple new cuisine ideas
Have 21 days of recipes ready to go at their fingertips!
Each recipe has an additional "practice and play" section to add variation, interest, color, a transition to more plant-based, and of course more nutrition.  Bagged kale mix salads can be more than a salad! Try these dishes today!
Note: It is not fully plant-based but the recipes are easily transferrable to a plant-based diet. There are recommendations in the book on doing so.