If you can't go to the farmers market, the farmer's market will come to you!
Welcome to (NOCOVFM), Northern Colorado Virtual Farmers Market!
Alexa Vasquez, founder/owner & CEO started NOCOVFM on Facebook in March of 2020, to bring community members the opportunity to buy locally grown farmers food, handmade products and professional business services during the COVID-19 Pandemic. NOCOVFM, our vendors, and committed team, continue to provide this valuable service year round to all our members and to communities near and far.
The Store is Open! For all your Bear Necessities!
Thank you for your business!
Get Salted with us this week... 10 lucky customers will receive a FREE Herbed Salt Packet from Pondy Mountain Produce!
This week's giveaway is from Pondy Mountain Produce
10 lucky, randomly selected customers who place orders will receive a free packet of Pondy Mountain Produce famous and delicious herb salts. You will be surprised when you receive any of the herbed salts as it may be that you get a 2oz., packet of garlic, basil, herb, rosemary, sage, chive or their hot and spicy dragon's breath, with your order. The packets arrive sealed in a compostable eco friendly package. If you have never tried Pondy's herbed salts you are in for a culinary delight as you will find yourself coming back for more as you spice up your cooking.
For All Your Bear Necessities
Locally grown food and artisan products keep communities healthy, and now more than ever, residents want to support artisans, farmers and small businesses. For this reason, we created this site, as well as our Facebook page, NOCO Virtual Farmers Market, as a way to allow communities to buy fresh farm products, artisan handmade goods, and get small business services from vendors, while we in turn, deliver those orders directly to your home. Our vendors range from farmers, to crafters, to artisans, to small businesses and professional services all supplying you with the highest quality in food, the most unique products in the art world and the highest standards of small business services.
---
A Sneak Peak - Unboxing a NOCOVFM Order
Each week between Saturday at 4PM until Thursday at noon you place your order from any of our Professional Vendors, such as: Farmers, Food Producers, Artisan Bakers, Crafters, Artists, Cottage Food Suppliers, Local Businesses and more. 
From Thursday afternoon through Friday evening, our vendors get your orders fulfilled and ready for delivery to our sorting location each Saturday morning. We then, deliver your orders directly to your doorstep, place of business, or any other place where you will be to receive it. You may also pick up your order at our Fort Collins location.
All pick up orders will incur a $3.00 fee. Delivery fees are based on your zip code and are as follows:
$5.00 Within the City of Fort Collins and Laporte
$7.00 Locations Surrounding Fort Collins – Timnath, Windsor, Loveland, Wellington, Masonville, Stout.
$10.00 Areas outside of Fort Collins – Greeley, Severence,  Johnston, Nunn, Berthoud, Longmont, Evans, Platville and many other areas including areas further outside of Fort Collins.
$3.00 pickup fee no matter where you are located, simply check Pickup on check out.
Tips are greatly appreciated:
Tipping is optional and greatly appreciated. On your checkout page there is an option drop down, it is located on the top part of the checkout form. On that drop down, you will see tipping options where you can choose your tipping amount. All tips are pooled and dispersed to our employees.
THANK YOU – From the NOCOVFM Team
Search through each vendor booth – Updates are made Weekly, with new vendors added Frequently. We are a YEAR ROUND Market!

Make your selections Saturday, 4 pm through Thursday 12 noon for five days of shopping.

Pay online beforehand.

Deliveries occur on Saturdays between the hours of 12 noon and 4 pm. 

Pick up times are Saturday, starting 12 noon – 2 pm.

Remember to pick up your orders within the 2 hour pickup window as we have a sharp 2:00 pm closing time. Pick up window is Saturday, 12 noon – 2 pm.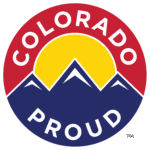 We are members of these prestigious associations: Colorado Proud, Colorado Farmers Market Association, Farmers Market Coalition and the Fort Collins Chamber of Commerce! Simply another way that we continue to support local businesses both large and small. Join us and help keep communities strong.
You can become member by creating your own account where you can add to, modify or simply keep ordering the same goods each time. You will receive an account number with all your information already in place. As a member, you will have up to date information on market news, vendor updates, new product information, specials and sales our vendors run, as well as market promotions and much more!
The commission rate is 22% to vend with us. If you are a farmer, reach out to us for a different rate. From this registration link you can register as a new vendor. When submitting your application, please provide us with your phone number. We must have a conversation with you prior to approving you as a vendor. Once you've submitted your information, including a description of your business, your phone number and a link to your website if you have one, we will reach out to you by email and by phone to discuss your joining our website and to see if you can be approved.